Wednesday 2 December 2020
Financial Controllers' Update
• Economic Outlook, Professor Trevor Williams 10:20 – 11:05
2-3 December 2020
NHF Audit and Risk Virtual Conference
Welcome to the Audit and Risk Conference
A unique two-day event designed for chairs, board members, managers and directors responsible for risk and audit oversight. Attend for vital practical guidance, big strategic debates and essential updates from the regulator.
3 December 2020, 15.00 – 16.30
ICAEW – Loan market review of the year and key drivers for 2021
This LIVE webinar entitled "Loan market review of the year and key drivers for 2021" will cover, amongst other things:
Economic outlook
Review of loan market volumes and structures
Risks and opportunities impacting the loan market in 2021
Changing investor appetite and new sources of liquidity
Impact of Brexit and Covid-19
The webinar will start at 3.00 pm with a 20 mins economic update from Trevor followed by a 45 mins panel debate..
20 November 2020
SPG Forum – Keynote: Living with Covid-19 – The Economic Outlook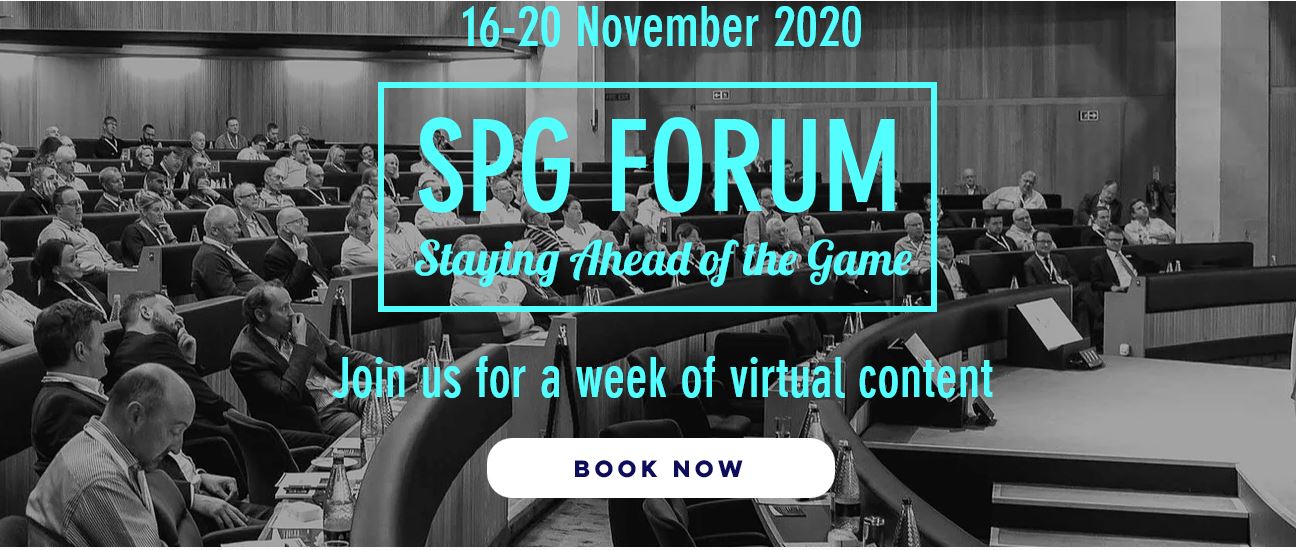 Trevor will be speaking on Monday 16 November, 10:20–11:20 am at the 2020 SPG Forum to be held virtually from the 16 – 20 November 2020
Session Description: The effects of COVID-19 are everywhere. Recovery is underway but will remain weak for some time – essentially until a vaccine or a clutch of treatments is found. A return to an economy with 90% of its previous level of output rather than to 100% of it. In other words, some of the economy's current capacity will be permanently lost as a result of the pandemic. We have record low rates and a surge in public sector debt. This has implications for corporate failures, which are likely to rise, and higher unemployment, which will increase bankruptcies. The only thing we can be certain about is greater uncertainty. So, what indicators to watch out for? Trevor Williams will focus on these in a look at the economy and capital markets.
Friday 13 November 2020 – 11:00 am – 13:00
Albion Shareholder Seminar

The seminar will be held as a Zoom webinar that will be recorded and will be available on the Albion Capital YouTube Channel
Wednesday 28th October 2020 – 5.00pm until 6.00pm
ICAS
How has the US performed after 4 years of President Trump?
Date: Wednesday 28th October
Time: 5.00pm until 6.00pm
Chair: Sasha Raichand CA, Director of Asset Management at Thor Equities and Chair of ICAS New York Area Network
Speakers: Sir Christopher Meyer and Trevor Williams
Trevor to present on the US economy and exploring the impact of COVID-19 and the prospects for recover.
---
Friday 18, September – 11:00 am – 12:15 pm
The Insurance Institute of Leeds
Trevor presented a key economics update with particular emphasis on our sector including;
what are the future prospects for the country?
how will we pay for the increase in the government debt that is underway?
who will the winners and losers be?
September 16, 2020
Social Housing Finance Conference 2020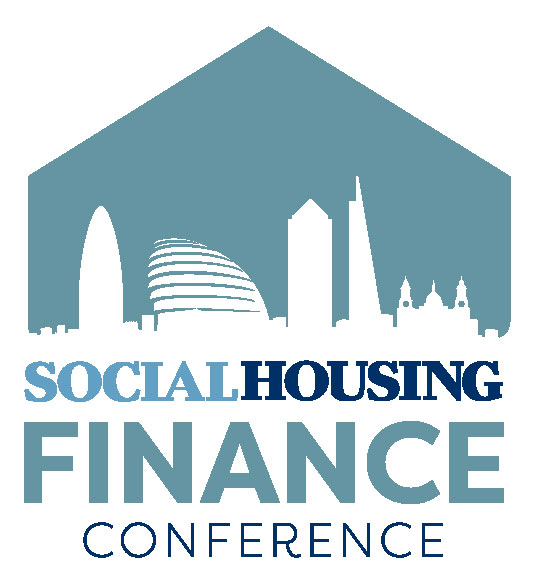 This virtual event provided all the exciting features of a live conference streamed direct to you including;
— Live sessions from the leaders of the housing sector
— Engagement with expert speakers with live Q & A, polls and surveys
— Live and on-demand sessions that are still available after the conference
Keynote speaker, Trevor spoke on 16 September
Into the unknown: navigating a new economic landscape
The UK looks set for recession. This session explored the state of the economy, the new government's social housing policy and the impact on the sector.
August 19, 2020
Institute of Chartered Accountants in England and Wales
Trevor spoke on the 19 August.
ICAEW Virtually Live ran over three days and provided tailored transformational content, whether you work in business or practice. It replaced this year's Practice and CFO Conferences and was free of charge for ICAEW members.
July 21, 2020
Webinar: Post COVID-19 economic outlook for the UK Part 2
Date/Time: July 21, 2020 | 2:00 PM BST Duration: 60 min.
July 23, 2020
LIVE WEBCAST – The economic backdrop and the longer term implications

Chartered Institute for Securities & Investment
Trevor will giving the presentation on July 23, 2020 at 3:30pm London time.
---
The economy after the pandemic – what will the lasting effects be on our social landscape?
No-one could have predicted that 2020 would bring about a one in 100-year event. Individuals, businesses and communities are suffering while the sector continues to work around the clock to provide services and support. But as we start to come out of lockdown, should we be retaining some of the new ways of working and partnerships to allow us to meet changing demands? What will be the effect on long-term regeneration plans and how will this transform 'place' in the future?
---
20th of April – Webinar on the for the University of Derby
29th April – online presentation for AON
30th April – a double header webinar with Sir Vince Cable for St Mary's University.
June 9th – presentation with ICAS
12th May – Trevor did an online presentation for ICAEW.
---
LMA and LSTA Joint Conference 2020
Wednesday March 11 2020
The LMA and LSTA joint conference explored the latest legal developments and market trends on either side of the Atlantic including a talk from Trevor on the Global Economic Outlook – What's Ahead.
---
Equiniti Annual Conference
More popular than ever in its third year, the annual thought leadership conference from Equiniti Credit Services continues to offer an insightful compelling view of the financial scene. Join an engaging panel of expert speakers explore the economic environment now and in the future, as well as analysing the consumer behaviours that are driving the financial landscape.
---
National Housing Federation
7 February 2020
This is the only national event for board members in the sector. With over 250 board members hearing from high profile speakers and building networks of colleagues committed to improving performance.
Trevor gave the Economic update.
---
ICAS Insolvency & Restructuring Conference
12 November 2019, Gleneagles.
---
EG-The Future of Real Estate in a Changing World
Thursday 21 November 2019
Trevor will be delivering the closing keynote speech at CodeNode, London.
---
ICAEW Practice 2019: Annual Conference
Thursday 28 November 2019
London

Practice 2019: Igniting Innovation
ICAEW's annual, two day, conference igniting innovation in accountancy and supporting practitioners in delivering first class service to clients.
---
ACCA Wales National Conference
Lead, Innovate, Grow
Friday 29 November 2019
Cardiff
Trevor will provide the Economic Outlook including a future perspective on the economy, Brexit, Big Data, the 4th industrial revolution and the impact on business and the economy.
---
Wednesday 23 October 2019
The annual Valuation Community Conference, in which we aim to keep you informed of some of the changes and some of the constants in business valuation.
Trevor will provide an economic update highlighting the most important signals and emerging trends in the global economy.
---
National Housing Federation
Treasury Management Conference and Exhibition 2019
Thursday 3rd October, London
Session Title: Economic forecast: analysing Brexit uncertainty
Session details:
• Assessing the impact Brexit is having on the value of sterling, interest rates, valuations, credit
ratings and lender risk appetites
• Examining the post-Brexit view of the housing sector at a regional and national level
• What's the availability and capacity of finance going to be?
---
MoneyLIVE Lending 2019
2nd October
London
Trevor will be giving a presentation on the challenges of Brexit for lending.
---
UK Mid-Market Debt
---
Aon Insights Series 2019: London
Monday 16 September – Wednesday 18 September

---
St Mary's – Warwick University
25th July
South West London, Strawberry Hill
Trevor will gave 3 lectures; Global Trends in Monetary Policy, Global Trends in Fiscal Policy and Government Debt Lunch, Trade, Trump and Brexit – the end of globalisation?
---
CHC's Finance Conference
11/12th July 2019
Llandrindod Wells, Powys
Trevor's session was titled: A Life After Brexit? He will be speaking on Thursday 11th July 2019 – 9.55-10.45am
---
ICAEW Restructuring & Insolvency Conference
Wednesday 26 June 2019
London
Trevor's presentation was titled – Key economic update three months post Brexit
---
The 2019 OLIM Charity Conference
Thursday 6th June 2019
10:00-14:30, London
---
Institutional Fixed Income Summit
6 June 2019, London
The event is attended by approximately 70 Chief Investment Officers and Portfolio Managers from European pension funds and insurers. This three-streamed inaugural event aims to provide senior decision makers of pension and insurance investment capital and investment activity an opportunity to hear from leading thinkers and engage in an environment conducive to learning.
Trevor presented the Guest Case Study Presentation: Spotting fixed income market bubbles – design your triggers, know where to go!
---
SME Conference 2019: Fundamentals for Business Growth
Thursday 16 May 2019
London
ICAEW's SME Conference 2019 for senior financial professionals. Designed to give you the tools, techniques and best practice solutions you need to build a sustainable long-term strategy that drives business expansion and prosperity.
Trevor gave the economic update.
---
IEC Business Conference 2019
Monte Carlo
Tuesday 9th April
Trevor talked about EU-wide impact / implications of Brexit, as well as it's wider global ramifications.
---
Aon's FI Conference
24th April
London
Trevor reviewed the global financial landscape in 2019 and poses the question, 'is greater volatility to be the new normal?'
Read more in AON's recent Economic Insights report by Trevor: click here.
---
R3 Eastern Conference
Thursday 28 March 2019
University of Cambridge

The UK's Economic Outlook Post Brexit
The UK will have to navigate its exit from the EU and look to the challenges and opportunities that come from dealing with its low productivity and ageing population.
To do this will require fixing its housing market, decentralising from Westminster, facing the rest of the world more proactively, and harnessing all its labour skills and resources more flexibly.
Supportive monetary and fiscal policy will be a necessary part of this process, as the UK faces a period of transition.
---
EQCS Annual Thought Leadership Conference
The Financial Services sector has experienced a number of significant changes in the last few years, including increased focus from the FCA and greater regulation around pay-day and low cost lenders. With Brexit around the corner it is a period of uncertainty but it also presents opportunities for lenders to adapt to new circumstances. At the conference our guest speakers will be discussing the consumer credit landscape, the changing economy and interest rates, emerging markets, open banking and how businesses need to diversify and embrace agile technology to thrive in these difficult times.The
Trevor's presentation – UK Economic Outlook Beyond Brexit
---
Real Deals Mid-Market 2019
5 – 6 February 2019
Trevor was a part of the keynote panel discussion;
Global Economic Outlook and the Impact on Private Equity Deals
Two months to go – What are the likely effects of Brexit and how will this will affect global investment in the UK?
Global investment trends – How does this impact on UK PE
What do tariff wars and rising interest rates mean for PE and PCs?
Sector growth – 5 year forecast
---
Opal Group – 2019 Global Alternative Investing Summit
4-5 February 2019

Trevor was a panellist discussing Global Investment Outlook
The Summit explored the challenges and opportunities in today's global investment climate. A premier event for Institutional and Private Investors, the program blended educational discussion panels led by thought leaders and pre-arranged one on one meetings.
ICAEW Practice Summit
25 November 2018
Accountants Hall, London
---
R3 – SPG FORUM 2018
1-2 December 2018

SPG FORUM is the essential conference for insolvency practitioners, restructuring experts and their staff in small and medium sized practices.
Trevor provided an essential economic update, explaining that whilst Brexit may dominate the political news it isn't the only factor dominating the UK economy in the long term.
---
ICAEW – Connecting in a digital world 2018
15-16 November 2018
---
ICAEW Beds, Bucks & Herts (BBH) Conference
11th October 2018
---
MoneyLIVE: Lending Conference
3rd October 2018
BAFA Northern Area Group Annual Conference 2018
Monday 10 – Tuesday 11 September 2018
Derby Business School, University of Derby, England
---
Skaicre Event
DWF London
Tuesday 10th July 2018, 1800-2100hours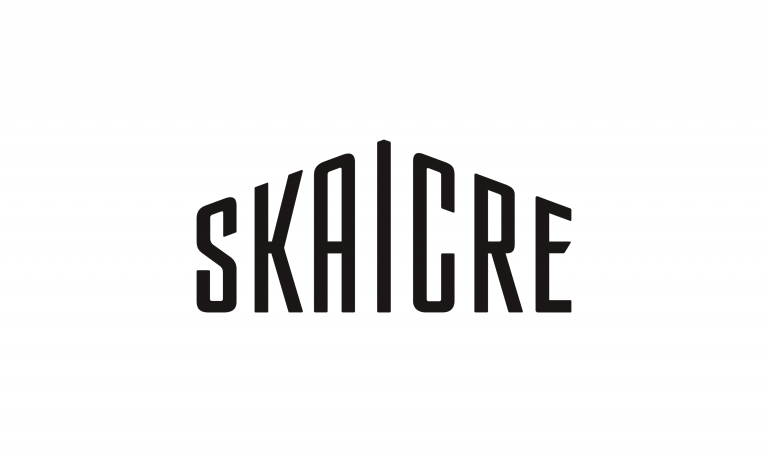 ---
Wills & Trusts Client Investment Forum
10:30am – 3:00pm, Wednesday 25 July 2018
The Grove Hotel, Watford
Risk Forum: Investment Horizons 2018
26 June 2018, London
---
Insurance Institute of York
7 June 2018

---
CSFI 'Normalising' – central bank policy and the 'real' economy
Monday May 21 2018
---
IEC Business Conference London 2018
Tuesday 10th April 2018
---
Trevor chaired this conference which sought to give voice to the views of Britain's Black community as negotiations reach a critical stage.
Brexit – the UK's exit from the EU – will lead to the most significant economic and political shake up of the UK in 50 years.
---
National Housing Federation Conference
In his session at Housing Finance Conference and Exhibition 2018, Trevor moved beyond the headlines to uncover what the current situation means for the ability to deliver new homes.
---
LMA/LSTA Conference
London – 7 March 2018
Trevor gave the economic address – Global Economic Outlook.
To learn more about this event,  please go to the LMA or LSTA website.
---

The Maidenhead & District Chamber meaningfully engage the business community in the debate regarding Britain's post-Brexit international trade.
Trevor kicked off the debate following the welcome, with his objective view on the current situation and outlook and later he joined the discussion panel.
---
Eurogrowth 2017
---
ICAEW Practice Conference 2017

---
---
---
Worldhotels Leadership Conference
The Leadership Conference is an event designed to bring together decision makers from the industry, our hotel owners and senior management to exchange latest market news, discuss trends and network with fellow leaders.
---
---
ACG UK Summer Party

Trevor gave his views and insight into the economic landscape at the mid-year point. Part-retrospective, part-predictions for the next 6-12 months.
---
Serviced Apartment Summit Europe

The region's only b2b conference for the serviced apartment, branded residence, aparthotel, corporate accommodation and short-term rental sectors. Topics covered include investment, design, mobility, the impact of the Brexit vote, finance, recruitment, planning, technology and revenue management.
---
Trevor also spoke at the CISI flagship event –
Investment Horizons on Wednesday 28 June 2017
---
A conference to explore external influences currently facing charity trustees and executives, including global economic trends, pressures on donors, changing legal frameworks and investment strategies.
The world is currently changing rather fast, with many extraordinary constitutional, political and social changes over the past year. How do people like charity trustees, who need to take very long term views, make sense of this extreme shorter term 'noise' – and understand the underlying implications of the longer term global trends? — Trevor Williams
---
Click on the image below, for the article with quotes from Trevor:
---
---