Upcoming events  –

---
Trevor in action;
Video Snapshot on the Outlook for the Global Economy

The LMA spoke to Trevor following its 2017 annual Syndicated Loans Conference.  Trevor discusses the impact of macro-economic and political risks on the economy and what will happen to interest rates.
Click the image above
---

Trevor appears in the item at 05:46 after several current news items.
Click on the image above to hear Trevor discuss the latest economic data, asking where the British economy is heading after last year's vote to leave the European Union.
Presented by John Rees, who is also joined on the telephone by analyst David Madden from CMC Markets.  Click the image above
---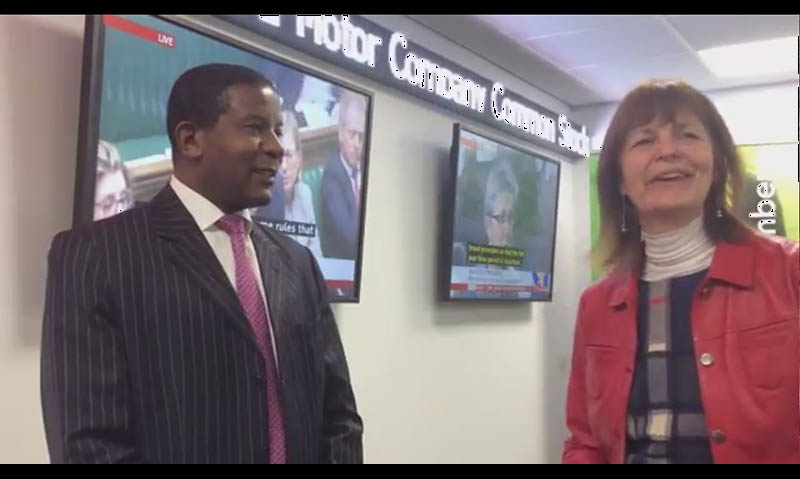 Trevor talks to Senior Lecturer in Economics, University of Derby, Melanie Powell, about Brexit and the triggering of Article 50. Click the image above
---

Trevor presenting at the Lloyds Bank Construction News Awards.
Click the image above
---
Recent Events;
Embracing Change, Seizing Opportunities : Learn, Network, Be Inspired
In light of the seismic changes facing the UK over the coming months, politically, culturally and economically, in October The Annual Hotel Conference 2017 sought to address these changes in relation to the hospitality industry across the UK.
---

The Leadership Conference is an event designed to bring together decision makers from the industry, our hotel owners and senior management to exchange latest market news, discuss trends and network with fellow leaders.
Session title: Whatever Next? – Economic Overview of the UK
Session overview: The always hotly anticipated economic overview of the UK will provide an update on the the state of the nation, focusing on the major events which are likely to impact the health of our economy, as well as identifying and highlighting key issues relevant to the hotel industry.
For more information about this event click here.
---
Trevor speaks about The (Dismal) Economics of UK Healthcare.
---
ACG UK Summer Party: Trevor gave his views and insight into the economic landscape at the mid-year point.  Part-retrospective, part-predictions for the next 6-12 months.

---
KEY NOTE SPEAKER

The region's only b2b conference for the serviced apartment, branded residence, aparthotel, corporate accommodation and short-term rental sectors. Topics covered include investment, design, mobility, the impact of the Brexit vote, finance, recruitment, planning, technology and revenue management.
---
Trevor also spoke at the CISI flagship event – Investment Horizons on Wednesday 28 June 2017
---
A conference to explore external influences currently facing charity trustees and executives, including global economic trends, pressures on donors, changing legal frameworks and investment strategies.
The world is currently changing rather fast, with many extraordinary constitutional, political and social changes over the past year. How do people like charity trustees, who need to take very long term views, make sense of this extreme shorter term 'noise' – and understand the underlying implications of the longer term global trends? — Trevor Williams
---
Click on the image below, for the article with quotes from Trevor:
---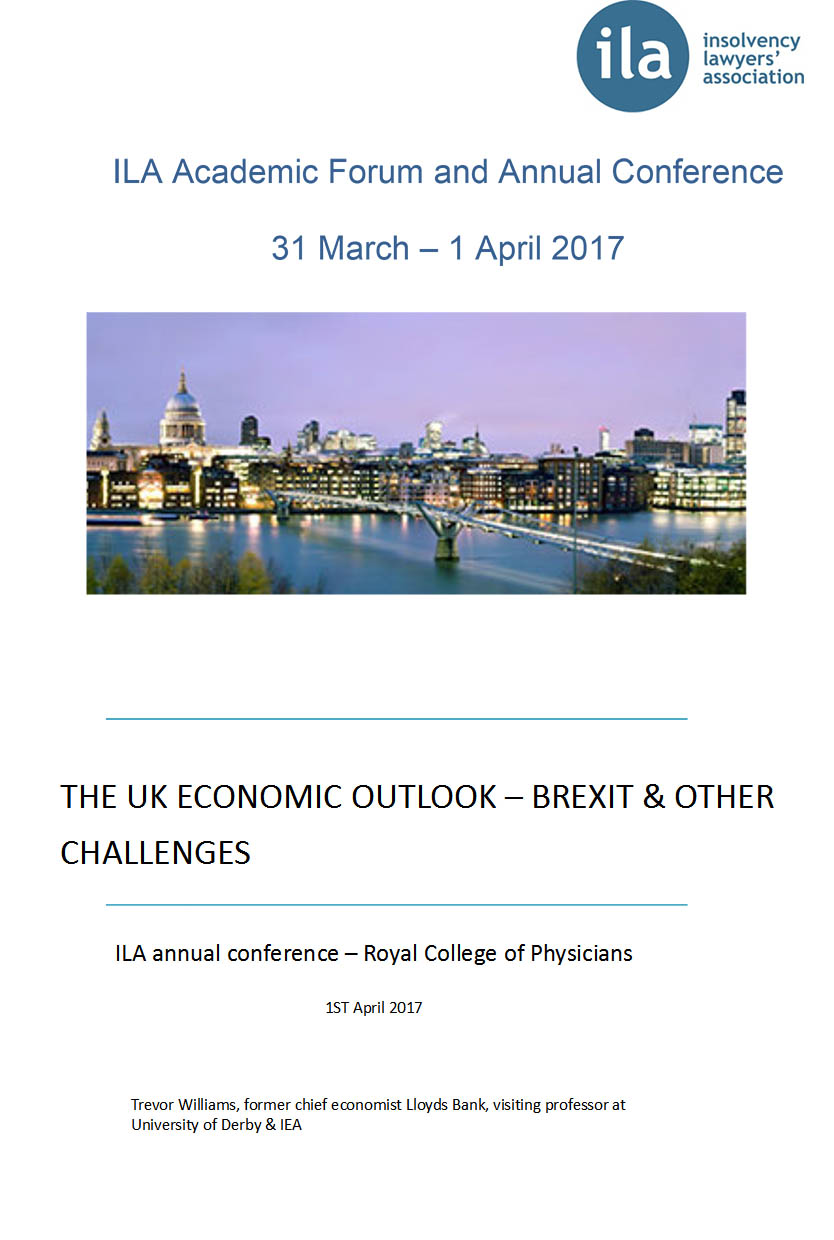 ---
Recorded at the Meetings Industry Association's annual conference where Russell Goldsmith spoke with guests, Trevor Williams, Professor of Economics and Finance at Derby University and member of the Institute of Economic Affairs Shadow Monetary Policy Committee; Jane Sunley, Founder & CEO of Employee Engagement Consultancy and Tech Provider, Purple Cubed; and Deidre Wells OBE, Chief Executive of UKinbound.
Monday 20th March 2017
Holiday Inn London – Bloomsbury